We are so honored to be partnered with CleanHub to help divert plastic from entering our beloved waterways!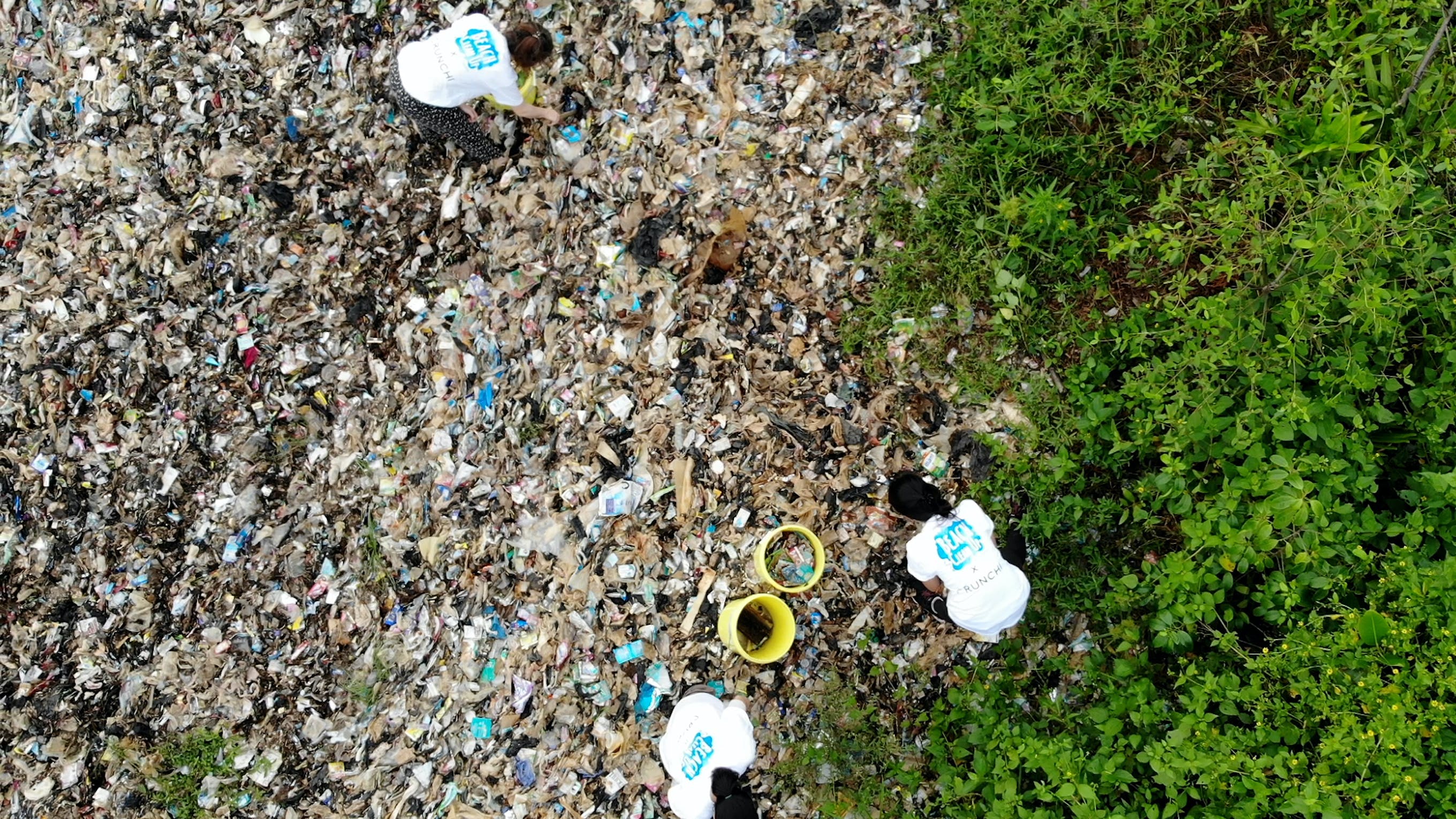 Why We Chose CleanHub
Using little to no plastic in our business is one of our top priorities. We never want a piece of plastic entering our waterways that comes from us. Plastic polution is a huge threat to our planets waterways and we knew that we wanted to help contribute to fixing that problem. CleanHub has made it super easy for us as a business, and you as consumers, to help keep plastic waste from entering waterways.
CleanHub is an organization that works to divert plastics from entering our waterways. In addition to collecting and recycling plastic deemed "recyclable", CleanHub also has found a way to give value to the non-recyclable plastics, such as grocery bags and food wrappers.
By pledging to fund plastic collection through clean hub, a portion of each Wandering Waves Surf Co. sale is helping keep plastic from entering waterways in Indonesia. The best part? CleanHub tracks the plastic collection and recycling through the whole process so that we can all track our impact!! Check out our report, here!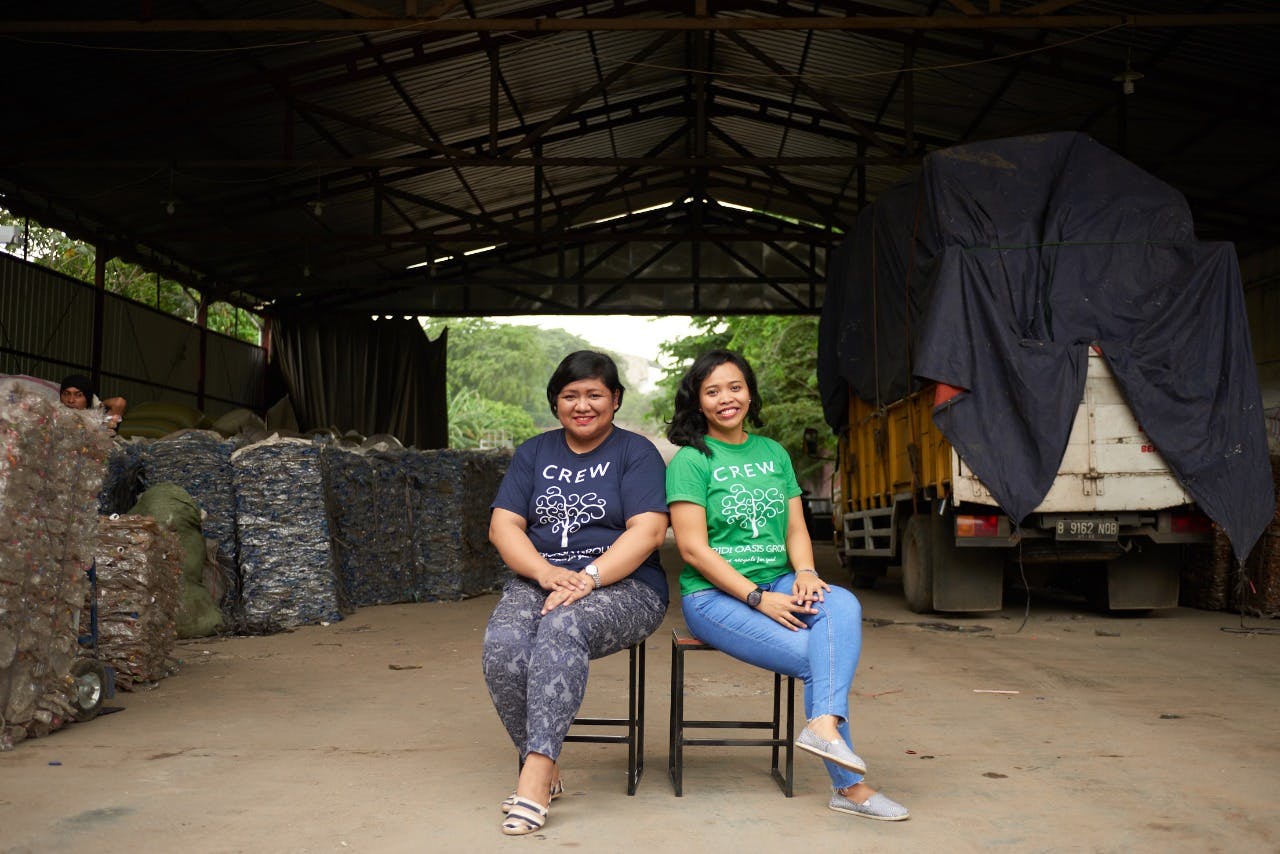 Tridi Oasis
By partnering with CleanHub, we were able to chose which of their collection projects our donation goes toward. We have decided to support Tridi Oasis located in Tangerang, Indonesia.
Female founders Dinda and Dian started Tridi Oasis as a result of being fed up with the plastic problem in their home country of Indonesia, the worlds second largest contributer to ocean plastic. Tridi Oasis has grown to a point that they have a capactiy to recycle 750 tons of plastic bottle every month that are then turned into plastic flakes which can be used to make textiles! With CleanHub's support, Tridi Oasis has been able to expand to collect multi layered, non recylclable plastics as well, as a result keeping them from being burned as a form of disposal.
Take A Look at Tridi Oasis